Case Centralvaskeriet Danmark
Linen production increased with up to 30%.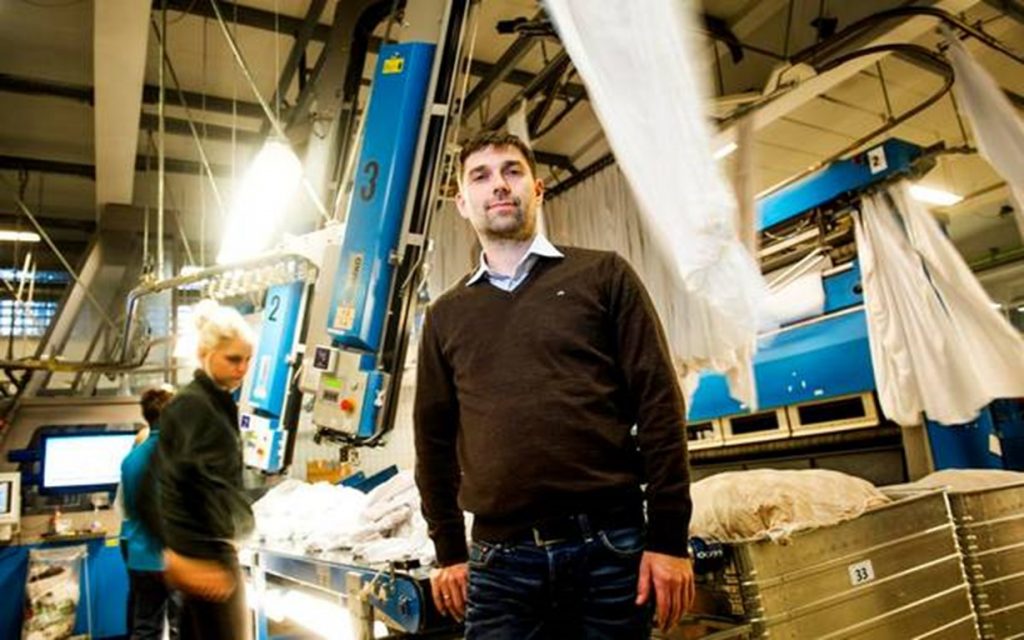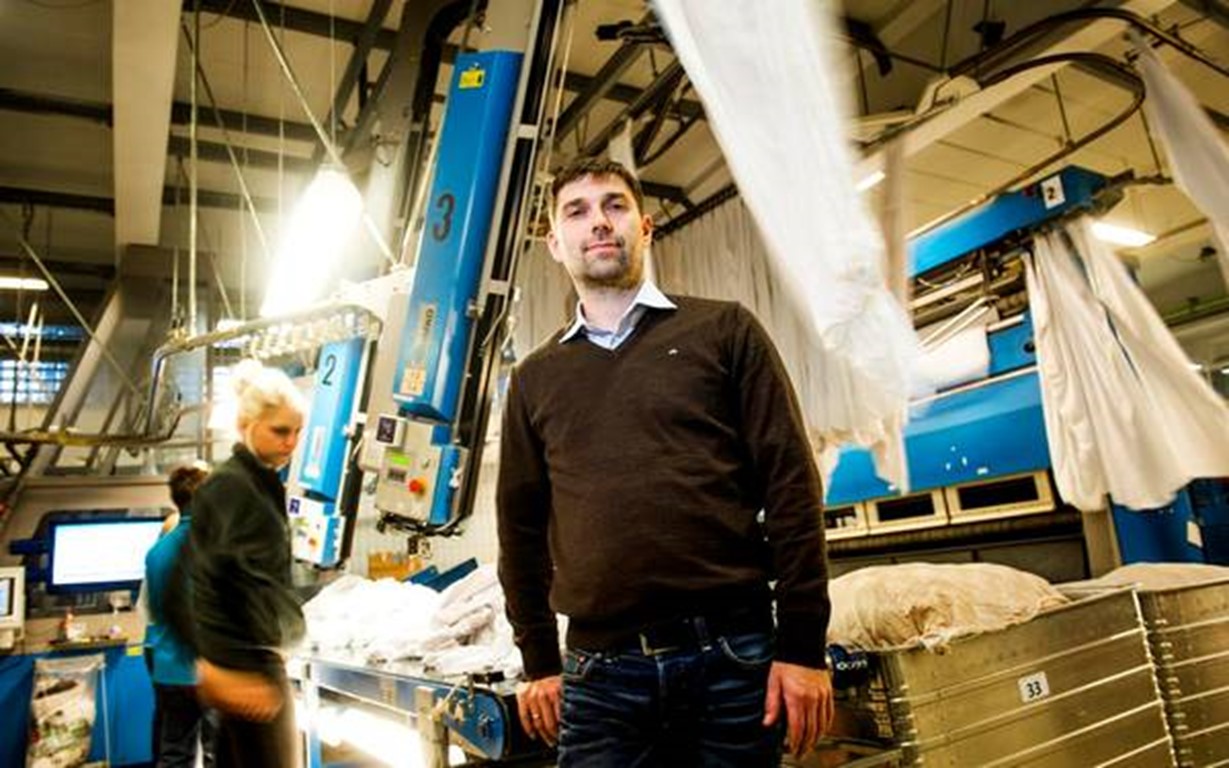 Six-hundred kilometres from home and yet here he is, relaxing on the sofa. It is a simple pleasure not many laundry owners can afford. But then Søren Fuglsang-Gram has little to be concerned about. A single glance at his telephone is all it takes for him to see exactly how his laundry is performing, and whether everything is going according to plan. And that is all thanks to Laundry Dashboard.
The challenge
Søren came across Laundry Dashboard in about 2013, via Christeyns. He was immediately taken with the concept. Søren: 'You can certainly have a look around the laundry, and think that everyone is hard at work– or not, but that is a single impression. It's not something you can rely on. Suppose just then a machine was switching from one programme to another, so an employee was momentarily at a loose end. Or an employee seemed busy but wasn't actually achieving very much. What you need is a tool to monitor and measure these things. Only then can you make well-reasoned decisions about the best way forward.
The solution
In Laundry Dashboard he found just such a tool. He took a very focused approached to its implementation, one work station at a time. He got his employees involved in this process, and that motivated them to embrace Laundry Dashboard and start using it. 'And we have also invested a great deal in our staff,' says Søren. 'Every week I have a meeting with each department, and they can pass on tips and ideas, which we really do put into practice. Combined with Laundry Dashboard, this produces a team of highly motivated employees. We increased our linen production with up to 30%  – simply by involving them in the process, showing what they are doing in real time and monitoring and guiding this process via Laundry Dashboard'.
In answer to the question how he uses Laundry Dashboard in his daily routine, Søren gets straight to the point: 'It is the first thing I check in the morning and the last thing I click off in the evening. I use it all day long. And if you do that every day, and every week, and every year, and you discover the trends it is forming, you can see day by day whether you've had a good day or a less good day. Laundry Dashboard gives you so much insight. For each work station I can see whether my annual estimate is correct. Each employee sees whether he or she is on track to make his or her target for that day.' Decisions about investments in new machines are something he bases in part on productivity measured in Laundry Dashboard – and then he checks the capacity promised by the manufacturer against Laundry Dashboard. This instantly reveals any discrepancies.
The result
It isn't hard to see that this has an immediate financial benefit. But indirectly too this approach bears fruit. 'I no longer have a production leader on the work floor,' says Søren. 'My employees work in teams, and I use Laundry Dashboard to track everything that happens. This works perfectly'.
As well as saving money, Laundry Dashboard also frees up a great deal of his time. 'Because Laundry Dashboard gives me so broad an insight at a glance, I can spend the rest of my time working on the details, so we can do things even better. In this market you have to earn your money on the cost-price side – and running the laundry in this way makes that possible. Knowledge is key – that's how you make the difference.'
Being able to see simply yet accurately how the laundry is performing gives so much peace of mind that Søren is relaxed about spending a number of days in the Netherlands on a sales trip – or about taking his family on a two-week holiday. 'Every week I viewed only two dashboards – and that was all it took to see whether things were going well or a simple adjustment was needed'.